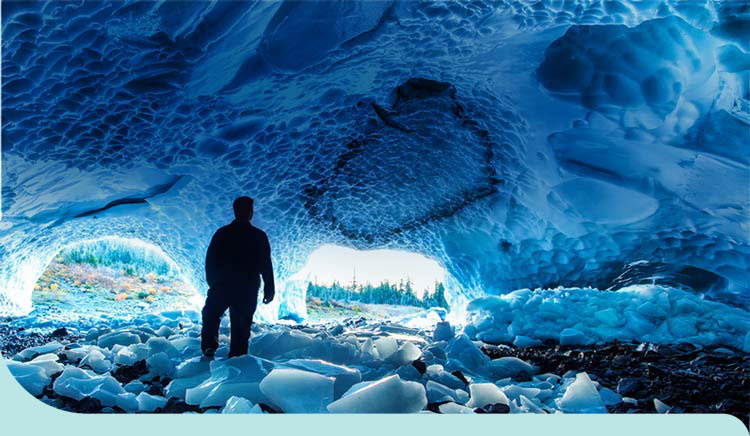 Abbott Nutrition- Project Manager Nutrition Science and Education (Montréal)
St. Laurent
,

Quebec

,

Canada Apply
An equal opportunity employer, Abbott welcomes and encourages diversity in our workforce.
Job description:
At Abbott, we're committed to helping you live your best possible life through the power of health. For more than 125 years, we've brought new products and technologies to the world -- in nutrition, diagnostics, medical devices and branded generic pharmaceuticals -- that create more possibilities for more people at all stages of life. Today, 94,000 of us are working to help people live not just longer, but better, in the more than 150 countries we serve.
Position Overview:
The Project Manager, Nutrition Science will be part of the Abbott Nutrition Quality Assurance & Regulatory Affairs team, reporting to the Senior Manager, Nutrition Science & Education.
Responsibilities:
Provide evidence-based nutrition expertise to the commercial teams.
Partner with Brand Teams to create HCP & Consumer promotional and educational materials.
Ensure nutrition component of AN Brand promotional materials is compliant with regulatory bodies.
Build brand health claims in partnership with regulatory affairs and commercial teams and post on Sharepoint.
Conduct external engagement with institutional customers and key thought leaders as required.
Conduct product training to both internal and external customers.
Review and approve all ANPD Canada advertising and promotional materials.
Build strong knowledge and understanding of the Health Canada (HC) Food and Drug Regulations and the Canadian Food Inspection Agency (CFIA) policy documents on labelling, health claims.
Partner with commercial colleagues to understand business strategies and program requirements.
Review and approve promotional materials on the Abbott eform system.
Contribute to New Product Launches
Partner with the Brand Teams to develop nutrition platform.
Train customers on new promotional materials.

Interface with key healthcare customers to drive strategies and programs
Collaborate with Field Sales Force in targeted accounts to support business strategy.
Utilize expertise to help move customers to action, especially with regards to initiatives that involve clinical practice changes.
Build and leverage relationships with key decision makers within targeted accounts to maintain, grow and gain business.
Develop external engagement of customers and relationships with key thought leaders.
Collaborate with ANPD Regional Clinical Specialists and Nutrition Science Group.
Required Skills & Abilities:
Ability to work within a team - team player.  Be flexible.
Ability to multi-task efficiently
Build professional relationships to develop key opinion leaders across business areas
Be persistent and engaged
Knowledge of Abbott promotional approval processes
Be a good communicator
Be resourceful. This skill is necessary to solve ongoing issues and serious problems.
Evidence based knowledge of nutrition across lifecycle and disease states
Knowledge of Heath Canada regulations and policies
Excellent English & French communication skills (written and spoken)
Education:
Bachelor or Master's degree, Nutrition or Dietetics is required
Registered Dietitian designate, RD or P.Dt.
Required Experience:
3 to 5 years of experience in related field is required
Experience working as a hospital dietitian and /or with health agencies, disease associations
Experience working as a nutrition sales representative (strong asset)
Up to 10% travel across Canada and sometime International travel may be required
Abbott Canada is committed to the hiring, advancement and fair treatment of individuals without discrimination based on factors such as race, sex, colour, ethnic or national origin, religion, disability, age, citizenship, family or marital status, political beliefs, sexual preference or other factors included in human rights legislation.
Our diversity goals for recruitment, hiring, and retention are embedded in our corporate goals, and our diversity initiatives are supported by the highest level of the organization.
We strongly believe that a diverse workforce fosters more creative and innovative thinking throughout the organization. Creating an inclusive environment, where everyone is respected and valued, enables us to leverage our diversity as a business driver and strengthens our position as a global leader.
Abbott strives to promote and maintain an inclusive, high-performing culture that allows all employees to reach their full potential and contribute to Abbott's success.
Chef de projets, Science de la nutrition-
Chez Abbott, nous voulons vous aider à vivre la meilleure vie possible grâce au pouvoir de la santé. Depuis plus de 125 ans, nous mettons au point de nouveaux produits et de nouvelles technologies – dans les domaines de la nutrition, des produits diagnostiques, des dispositifs médicaux et des médicaments génériques de marque – afin d'offrir plus de possibilités à un plus grand nombre de personnes à toutes les étapes de la vie. À l'heure actuelle, nos 94 000 employés s'efforcent d'aider les gens à vivre non seulement plus longtemps, mais mieux dans plus de 150 pays où nous sommes présents.
Aperçu du poste :
Le/la Chef de projets, Science de la nutrition fera partie de l'équipe de Abbott Nutrition et  il/elle rapportera au Chef principale, Science de la nutrition, Assurance de la qualité et Réglementations.
Responsabilités :
Offrir aux équipes commerciales une expertise en nutrition fondée sur des données probantes
Collaborer avec les équipes de marque pour la création de matériel promotionnel et éducatif à l'intention des professionnels de la santé et des consommateurs.
S'assurer que le contenu relatif à la nutrition du matériel promotionnel d'Abbott Nutrition respecte les exigences des organismes de réglementation.
Rédiger les allégations nutritionnelles relatives aux marques en collaboration avec la Commercialisation et la Réglementation et les placer sur SharePoint.
Établir des relations à l'externe avec les clients institutionnels et les leaders d'opinion clés, selon les besoins.
Donner de la formation sur les produits aux clients internes et externes.
Revoir et approuver tout le matériel publicitaire et promotionnel d'Abbott Nutrition Canada
Acquérir une bonne connaissance et une bonne compréhension du Règlement sur les aliments et drogues de Santé Canada et des politiques de l'Agence canadienne d'inspection des aliments sur l'étiquetage et les allégations relatives à la santé.
Collaborer avec la Commercialisation pour comprendre les stratégies d'affaires et les exigences liées aux programmes.
Revoir et approuver le matériel promotionnel dans le système de formulaires électroniques d'Abbott.
Participer au lancement de nouveaux produits
Collaborer avec les équipes de marque pour développer les stratégies commerciales ayant trait à la nutrition.
Donner de la formation aux clients sur les nouveaux outils promotionnels.
Agir à titre d'agent de liaison avec les professionnels de la santé clés pour mener à bien les stratégies et les programmes
Travailler avec l'équipe des Ventes auprès des comptes ciblés afin de soutenir les stratégies d'affaires.
Se servir de son expertise pour aider à pousser les clients à l'action, particulièrement pour ce qui a trait aux initiatives de changements dans la pratique clinique.
Tisser des liens avec les décideurs clés dans les comptes ciblés et tirer profit de ces relations pour maintenir ou accroître les ventes ou encore obtenir de nouveaux contrats.
Développer l'engagement des clients externes ainsi que les relations avec les leaders d'opinion clés.
Collaborer avec les spécialistes cliniques régionaux et le groupe de Science et éducation en nutrition d'Abbott – Division des produits nutritionnels (ADPN).
Compétences et aptitudes requises :
Capacité à travailler en équipe (esprit d'équipe) et à faire preuve de souplesse.
Capacité à mener efficacement plusieurs tâches de front.
Capacité à établir des relations professionnelles pour former des leaders d'opinion clés dans divers secteurs d'activité.
Capacité à persévérer et à établir des liens.
Connaissance des processus d'approbation du matériel promotionnel d'Abbott.
Aptitudes pour la communication.
Être ingénieux. Cette compétence est nécessaire pour régler les questions en cours et résoudre les problèmes graves.
Connaissances factuelles en nutrition pour divers groupes d'âge et diverses maladies.
Connaissances des règlements et des politiques de Santé Canada.
Études :
B

accalauréat ou maitrise en science nutrition ou diététique est requise

​Désigné Nutritionnist(e)-diététist(e)
Expérience requise :
3 à 5 années d'expérience dans un rôle similaire
Expérience de travail comme diététiste de l'hôpital et / ou avec les organismes de santé, les associations de la maladie
Expérience de travail comme représentant des ventes en nutrition (atout)
Abbott Canada s'engage à offrir des conditions d'embauche, d'avancement et de traitement équitables et sans aucune discrimination fondée sur des facteurs comme la race, le sexe, la couleur de la peau, l'origine ethnique ou nationale, les croyances religieuses, un handicap, l'âge, la citoyenneté, la situation familiale, l'état civil, les convictions politiques, l'orientation sexuelle ou tout autre facteur compris dans la législation sur les droits de la personne.
Nos objectifs sur la diversité pour ce qui est du recrutement, de l'embauche et de la rétention des employés sont enchâssés dans nos objectifs commerciaux, et nos initiatives en matière de diversité sont appuyées par la haute direction de l'entreprise.
Nous sommes intimement convaincus que la diversité de notre main-d'œuvre favorise une pensée plus créatrice et innovatrice au sein de toute l'entreprise. Un milieu de travail ouvert à la diversité, où chacun est respecté et apprécié à sa juste valeur, peut nous servir de levier en affaires et nous permettre de réaffirmer notre position de chef de file mondial.
Abbott s'efforce de promouvoir et de maintenir une culture non discriminatoire et de haut niveau qui permette à tous ses employés d'atteindre leur plein potentiel et de contribuer au succès de l'entreprise.

Job Breakdown
Job ID: 30052475
Job Family: Product Management
Division: ANPD Nutrition Products
Location: Canada - Quebec - St. Laurent
Travel: Yes, 10 % of the Time
Medical Surveillance: Not Applicable
Significant Work Activities: Continuous sitting for prolonged periods (more than 2 consecutive hours in an 8 hour day)
---
Working Here
Job Matching
Let LinkedIn match jobs to your profile.
Search Now