A History of Discovery
Scientists join Abbott to change the world. They stay because they do. According to John F., Ph.D., chair of Abbott's Scientific Governing Board, "Abbott is unique in that we've been adding to our reservoir of scientific knowledge for 128 years. We strive to bring in the best and brightest scientists and engineers to work on some of the biggest problems in healthcare today. This helps us to create new, breakthrough innovations that change people's lives."
With a portfolio of leading, science-based offerings in diagnostics, medical devices, nutritionals and branded generic pharmaceuticals, Abbott markets products in over 150 countries and employs approximately 94,000 people worldwide.
BREAKTHROUGH RESEARCH, SCIENCE AND PRODUCTS
As a member of our global R&D team, you'll have every opportunity to do breakthrough work advancing science, technology, medicine and nutrition for either our Medical Devices, Diagnostics or Nutrition divisions.
ABBOTT ACHIEVEMENTS
In diabetes care, we're revolutionizing the way people monitor their glucose with our new flash glucose monitoring technology that eliminates routine finger pricks
Abbott has helped transform the practice of medical diagnosis from an art to a science, and helped to create the diagnostics industry by improving patient care and lowering overall costs
#1 worldwide in immunoassay diagnostics and blood screening technology
#1 in blood screening and immunoassay diagnostics, drug-eluting stents, coronary and mechanical circulatory systems, worldwide adult nutrition, and U.S. pediatric nutrition
With over 40 years of experience in infectious disease testing, we're now transforming molecular diagnostics – the analysis of DNA and RNA at the molecular level
#1 in Adult Nutrition worldwide, including specialty products that help meet the nutritional requirements for conditions such as cancer-induced weight loss, diabetes and kidney disease
#1 in Pediatric Nutrition in the U.S. and many international markets, and the pioneers of research that led to a breakthrough baby formula that's closer than ever to a mother's own breast milk
life changing products
an inside look at i-stat alinit

Every day, our R&D experts push innovation to anticipate and create the next generation of healthcare products and technologies such as our i-STAT® Alinity™ System. A breakthrough new handheld blood testing tool, the i-STAT Alinity delivers results in two to 10 minutes, thereby equipping healthcare professionals with the information they need to make fast and accurate decisions without ever leaving their patient's side.
from concept to creation
A significant R&D breakthrough like the i-STAT Alinity touches every aspect of our organization and relies on the many talents and collaborative efforts of a cross-functional team. Hear all about their 6-year, exciting journey of discovery now.
learn more
the abbott advantage
the power to make a difference
We come to work every day with energy and enthusiasm because we know how important what we do is to all those who depend on our company and our products. Working in Research & Development at Abbott, you'll enjoy:
Work with a greater purpose, such as promoting better health
A prevailing culture of innovation and scientific achievement
A multidisciplinary, highly challenging and continually evolving R&D environment
Corporate commitment to R&D/new product development
Robust product pipeline
A dynamic and collaborative daily work environment
A fast-paced, achievers work culture – continue to grow and advance in your career
Cross-functional/cross-divisional opportunities – go where your talents and interests take you
A number of internal recognition efforts, including chairman's awards, president's awards, and patent and inventor awards. We also honor our most distinguished scientists and engineers with induction into the prestigious Volwiler Society, named for the late Ernest H. Volwiler, Ph.D., an internationally recognized scientist and former Abbott president and chairman of the board
Fortune Most Admired Company every year since 1984 and #1 overall in medical products and equipment in 2014, 2015 and 2016
All the strength and resources of an innovative, global healthcare leader
70% of all clinical decisions in a hospital in some way involve a test performed on ONE of our systems.
Abbott is ONE of only TWO institutions in the world to have identified and characterized rare HIV Group N and P viruses.
For the 13th year, the journal Science has recognized Abbott on its Top Employers list, CITING:
Financial strength
Easy adaptation to change
A research-driven environment
learn more
Global Reach, Impact and Opportunities
Every day and around the world, we're discovering new ways to make life better – creating more possibilities for more people through the power of health. Abbott offers exciting R&D opportunities at the following state-of-the-art facilities:
usa west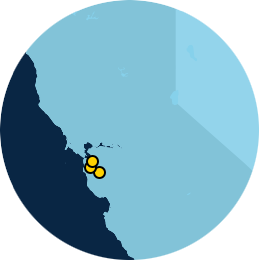 Hematology
(Diagnostics) Santa Clara, CA Abbott Vascular
(Medical Devices) Santa Clara, CA Structural Heart
(Medical Devices) Menlo Park, CA Abbott Diabetes Care
(Medical Devices) Alameda, CA
usa east
CORE LAB AND TRANSFUSION
(DIAGNOSTICS) Chicago, IL CORE LAB AND TRANSFUSION
(DIAGNOSTICS) Dallas, TX molecular (diagnostics) Des Plaines, IL point-of-care
(Diagnostics) Princeton, NJ
asia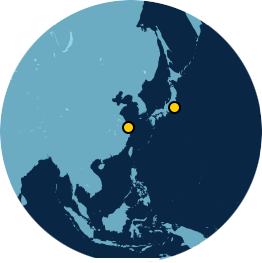 diagnostics
immunochemistry
applied research Mastudo, Japan diagnostics
and nutrition Shanghai, China
europe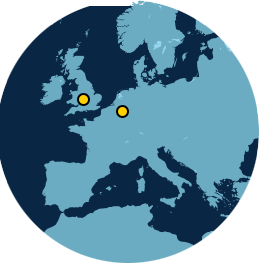 Abbott diabetes care
(medical services) Witney, UK CORE LAB and transfusion
(diagnostics) Wiesbaden-Delkenheim,
Germany
"There's nothing more satisfying than applying one's life passion in science towards improving the health and well-being of others."
Richard R. – DVP, R&D, Abbott Vascular
An equal opportunity employer, Abbott welcomes and encourages diversity in our workforce.
We provide reasonable accommodation to qualified individuals with disabilities. To request accommodation, please call 224-667-4913 or email CorpJAT@abbott.com.